Impress Your Guests with a Simple, Beautiful Drink…OnTheRocks
Quality guests deserve quality cocktails and quality cocktails require quality ice (try saying that five times fast).
What's wrong with that regular freezer ice you've been using, you ask?
Well, that cloudy shit melts quickly, diluting that masterfully made cocktail before your guest even takes their first sip.
It also has a bit of a stink to it. You know, that whatever-is-in-my-freezer-suddenly-is-in-my-cocktail type stink. Even whiskey can't cover that up.
Clear Ice: Up Your Cocktail Game
Clear ice will up your cocktail and entertaining game. Not only does it look absolutely jaw dropping—
but the same science that makes it look so good makes it far superior.
Clear Ice Melts Slower & Keeps Drinks Chilled Longer
The secret is that clear ice freezes unilaterally in layers. Because of this it's crystal clear and free of air pockets. Being a consistently solid structure of ice, clear ice has more composure than regular ice. It melts more slowly, diluting cocktails with less water, and keeps the drink chilled longer.
Clear Ice Doesn't Dump Freezer Smell in Your Drinks
And of course, since it doesn't have air pockets, it's not going to crack and dump any hideous freezer smells into that drink. And if your freezer is like most of us, that's probably the best news you've heard all week.
Clear Ice: As Easy as 1,2,3 with OnTheRocks
Trying to DIY clear ice is time-consuming, labor-intensive and unfruitful.
OnTheRocks, however, easily makes clear ice. All you need is water, a freezer, OnTheRocks and those dashingly good looks of yours.
Meet OnTheRocks:
Tray (cube or sphere)
Water Reservoir
Insulation
Here's a step by step process to achieve Gatbsy worthy creations.
Step 1:
Select a tray. When you purchase OnTheRocks, you will receive the following molds; sphere, cube and block. Pick one or the other or both (leave out for blocks).
Step 2:
Add the tray to the water reservoir, fill with water, add to the insulation foam, place OnTheRocks into the freezer.
Step 3:
Wait patiently (roughly 24 hours), remove the ice from the tray and blow your guests' minds. It's that easy.
How OnTheRocks Works
Icicles one of the many wonders of nature—the real mad scientist here. They are crystal clear and there's a reason for that.
When they are formed, the water freezes in layers. This creates a clear form that is free from air bubbles that become trapped when ice is made in a freezer. When professionals make clear ice for sculptures, they use specially designed freezers with pumps that constantly circulate the water to mimic these conditions.
OnTheRocks recreates this process in your freezer. It's specially designed to allow the water to circulate naturally without any moving parts. This keeps things simple and cost effective so that anyone can enjoy clear ice. There are no moving parts. No hubs, no gears, no toggles, no chisels and no problems.
OnTheRocks vs. the World
When it comes to easily making clear ice cubes and spheres for your next gathering, OnTheRocks stands alone.
Product Specs
The product is smaller than a gallon of ice cream, so it fits easily into your freezer.
Stretch Goals
Thanks to our awesome community of backers, we've reached our initial goal of $25,000! We aren't stopping there though.
We've Reached $50,000!
The "Assortment of Diamonds" clear ice tray is available as an option for our backers.
This tray will have an assortment of 6 unique diamond types such as the Princess cut, Opal cut and more.
If We Reach $100,000
At this milestone, our fourth tray (decided by popular backer vote) will be offered along with a retail unboxing experience.
Mouth-Watering Perks
Pick your poison. By supporting our Indiegogo Campaign, DO SO HERE until Oct. 12, you get access to some outrageously good prices.
Act quickly though, these deals are melting quickly (unlike our clear ice, which melts slowly).
Your Spirit Guides
The OnTheRocks team: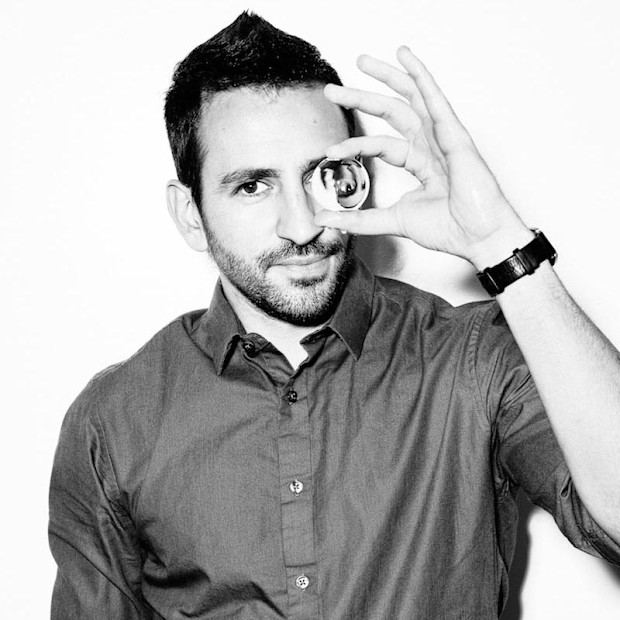 Matt Verlinich, the Old Fashioned
Matt is the founder, brain and engineer behind OnTheRocks. In his past life, he worked for a large corporation, but decided that wasn't where he found fulfillment. He ventured into the maker space, serving a tenure at TechShop Pittsburgh as General Manager.
After helping countless others achieve and make their dreams, he decided to chase down his own.
Much like the Old Fashioned cocktail, Matt is a calculated, classic recipe. When you have an Old Fashioned in hand, you're nearly guaranteed to have a deeply philosophical conversation questioning the meaning of everything—just like when you have Matt on hand. His analytical, curious mind asked the question, "Why can't everyone have clear ice?" The rest, as they say, is history.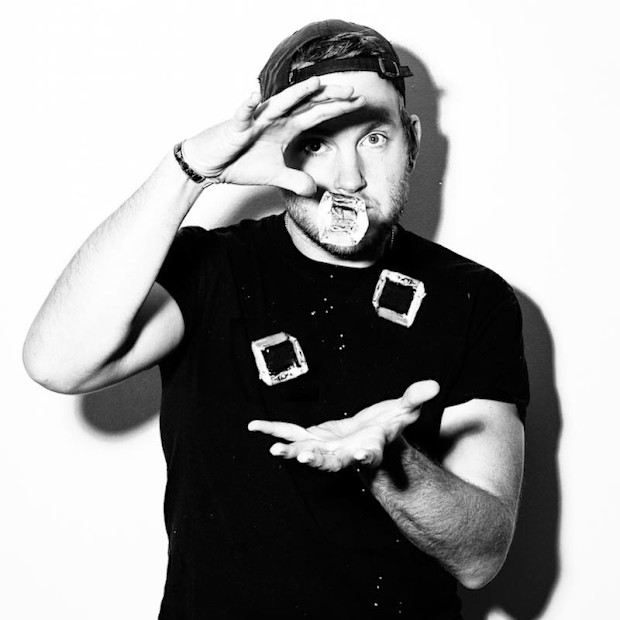 Joe Brown, Bourbon on the Rocks
Joe is the creative behind every drool-worthy OnTheRocks photo and video. Joe has been a freelance photographer for the past decade, capturing the likes of neon benders, mechanics, paleontologists, chefs and astronauts with his lens.
Like the easy to make, deliciously easy to drink nature of bourbon on the rocks, Joe is a man who is easy to be around. Unlike most photographers who interrupt the natural flow of anything with their lenses, Joe makes you feel comfortable and knows how to bring out your true self (like bourbon tends to do).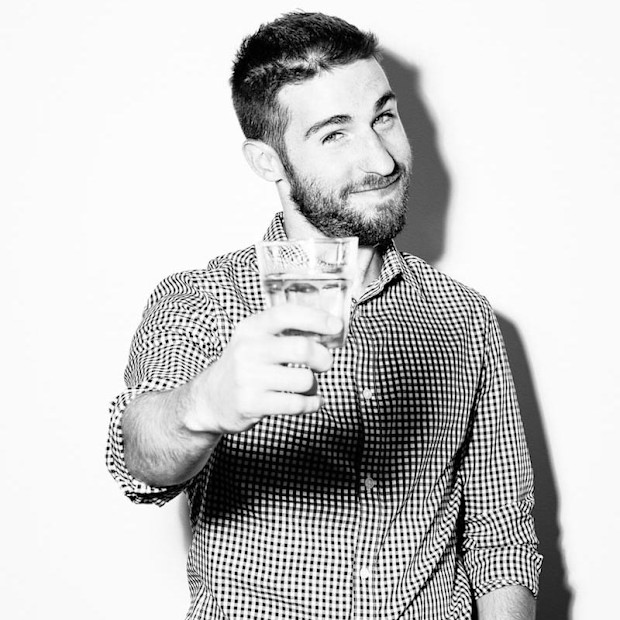 Ben Butler, Gin and Tonic
Ben is the OnTheRocks storyteller managing the brand and messaging. He worked for motorsports complexes, national nonprofits, digital agencies and software companies before launching his own communications agency.
The Gin and Tonic is a timeless classic known by everyone who drinks cocktails. Ben's job is just that—to make OnTheRocks a classic known by everyone who drinks cocktails.
The Journey to Get to OnTheRocks
Dozens of Concepts—100's of Experiments
It all started with a question, as most great journeys do. Matt Verlinich—the maker of OntheRocks—was sitting in front of his TV one night when he saw an alcohol commercial that piqued his interest. The ice being used in the drinks was clear and appealing. It made the alcohol look even more appetizing. So, being the go-getter that he is, Matt asked himself, "How can I make clear ice at home?"
His initial goal was to recreate the perfection he had seen on TV. After doing extensive research and experimenting with different materials like discarded pieces of plastic and insulation, Matt realized that he could democratize the process and make it easier for others to use as well.
As the experiments began to pan out, he found that by combining the DIY solutions with enterprise-level solutions, he could create an affordable, no-moving-part solution. This would give him the opportunity to manufacture his creation to share with others, so that they could do it themselves and then pass on their excitement for clear ice to others. There were, however, some challenges along the way.
Matt created several prototypes. He moved from using containers and recycling existing parts to customizing his own solution that would be the best size and form factor for a customer. Using CAD and his experience from Tech Shop, Matt continued to experiment. His goal was to design a product that would be cost efficient, versatile and useful. This left him with a lot of small changes that needed to be made.
The tray and water reservoir were a trial. How robust or complicated did it need to be? Plus, manufacturability was the biggest thing. How could he design the perfect clear ice product to be as cost effective as possible?
The idea was to save the consumer as much money as possible. Matt's designs went through dozens of iterations and designs as well as hundreds of experiments.
He enlisted the help of his friends in the Maker Community of Pittsburgh along the way receiving invaluable support and insight.
We Need Your Help
Bringing a product like this to market isn't easy. We have some startup costs to overcome before we can democratize clear ice for everyone.
Here's the list of our manufacturing costs:
Expanded foam mold
Plastic injection mold
2 liquid silicone rubber injection molds
Insulation foam material/production cost
Water reservoir material/production cost
Cube Ice tray material/production cost
Sphere Ice tray material/production cost
Fulfillment Shipping
We've launched our crowdfunding campaign. Will you support us?
Love,